Promote gender equality and increase the fair involvement and participation of women in Ethiopia's coffee farming industry.
CONTEXT:
Ethiopia boasts the largest coffee industry in Africa and is the source of some of the world's finest beans, yet the country's smallholder farmers often lack both knowledge of good agricultural practices and access to financing to grow their businesses and production.
Nearly three quarters of the workforce involved in coffee production are women, who have to manage the additional burden of daily housework, but less than half of whom earn an income.
SOLUTION:
Gender equity in coffee farming, by empowering women and men equally through technical trainings, and through community initiatives aiming to simplify the chores that are culturally attributed to women, with improved cookstoves, water wells and other facilities.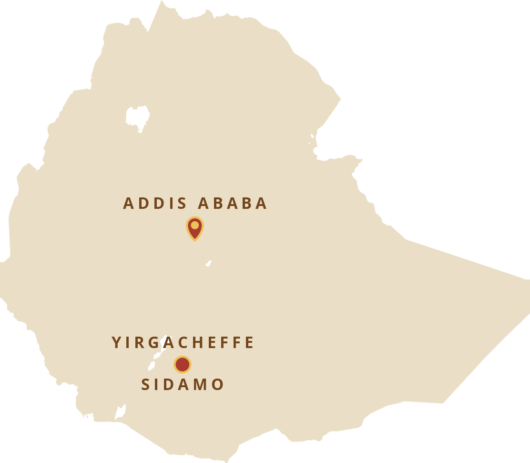 STARTED:
January 2019 to present day
IMPACT:
Sidama, Ethiopia
– 1,250 coffee smallholder female farmers and their households
– 250 farmers
– 15,000 coffee seedlings distributed to 250 beneficiaries
– 10 demo-plots implemented
– 100 improved cookstoves implement to 100 beneficiaries
Yirgacheffe, Ethiopia – 1,500 coffee smallholder female farmers and their households