Organization and promotion of cooperative work programs to unite the women farmers leading towards greater solidarity and independence. 
CONTEXT:
Vietnam is among the world's largest coffee producing countries with about 50% of the women's population engaged in coffee farming and production.  Although they play a key role in coffee cultivation, processing and marketing, they are often excluded from training and other development opportunities.
SOLUTION:
Strauss partnered with ACOM and Vietnamese sustainability company SMS to support 300 Vietnamese women farmers by introducing hulling machinery, as well as planting high value fruit trees such as avocado and durian.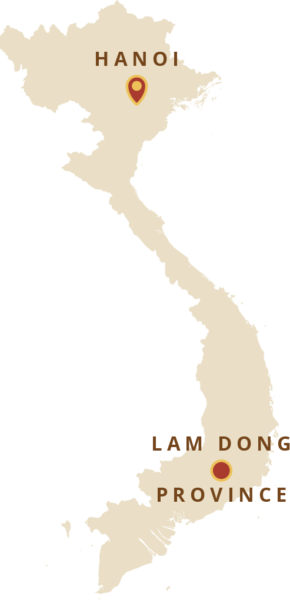 STARTED:
March 2017 to March 2020
IMPACT:
300 women in the Lam Dong region, most of whom are either widowed or unmarried.