Establishing cooperative, female-led farming programs with the aim of encouraging local independence and sustainability.
CONTEXT:
The Democratic Republic of Congo is known to be one of the most dangerous nations in Africa and an extremely difficult place for women. Violence and inequalities place many obstacles in their journey towards security, financial independence, entrepreneurship and upward mobility.
SOLUTION:
In June of 2016, together with our partners we introduced new machinery and educational programs, beginning with the construction of a new washing-station and seasonal training in agronomy. We launched initiatives for economic development and introduced a new water supply for the station and the surrounding population which replaced the usage of water from the lake.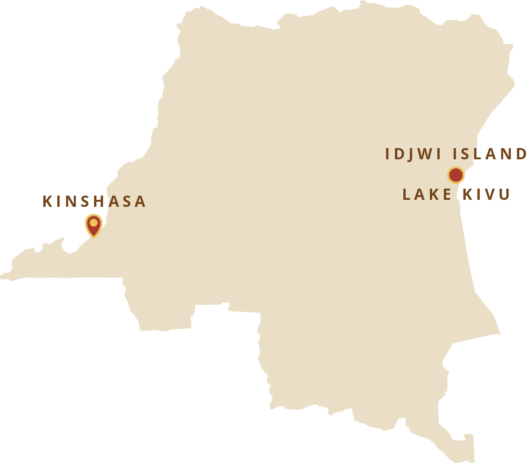 STARTED:
June 2016 to June 2018
IMPACT:
1,400 women farmers in the Idjwi Island, Kivu Lake.
To rebuild the spirit of a woman, is to rebuild the spirit of a country
Marcelline Budza,
Co-founder of Rebuild Women's Hope Coffee cooperative DRC