Encouraging independence and greater integration of women coffee farmers thought education, training and resources.
CONTEXT:
Coffee is Uganda's most valuable crop, yet many coffee farmers continuously struggle to make ends meet. Limited access to land, financial instability, lack of information about farming and cultivation, make it particularly difficult for Ugandan women to enter the commercial coffee sector and turn a profit.
SOLUTION:
In 2017 Strauss Coffee collaborated with the largest Ugandan coffee exporter to initiate two separate programs aimed at directly impacting and improving the situation. The first program named as the 'Gender for Growth program' advocates gender equality while stimulating the daily life of the farmers by teaching couples how to make joint decisions about coffee farm management. The second being the 'Rwenzori Farmer Support Program' focused on improving the lives of over 7,500 coffee farmers in the Rwenzori mountain region with 50% of them being women. Backed by a strong farmer support team, demonstration farms and agronomy training were provided, and in most cases, the sessions were run by women who were nominated as "Gender Ambassadors".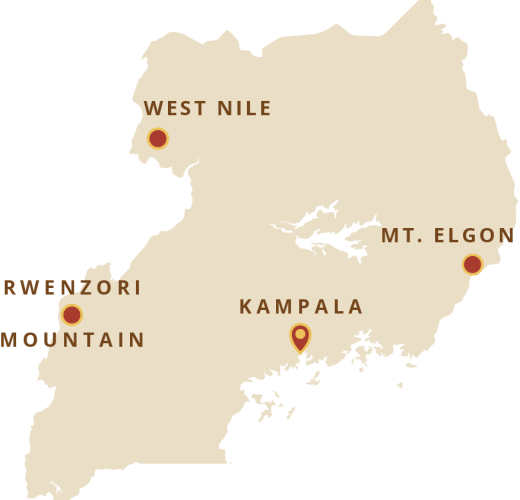 STARTED:
May 2017 to present day
IMPACT:
Gender for Growth Program – 2,800 farmer households
Rwenzori Farmer Support Program – 7,700 households and 160 demonstration farms
Our men were used to go to drinking places and wives are supposed to do many things… We have learned to share responsibilities. We have made a vision for our family together.
James Magomu and Justine Sambazi,
Husband and wife